Day 1 / Wednesday
Meeting at the lobby of the Tropical Hotel at 14:00 hrs. Boarding and depart upstream on the Rio Negro while we drink a fresh fruit juice and listen to the information about facilities. After a Snack we meet us in the leisure room for lectures about Amazon where we will get a good start on understanding Amazon preservation and ecology. After Dinner we will explore little creeks in our canoes and listen to the sounds of nocturnal animals with the possibility of observing birds, frogs, snakes and caimans.
Day 2 / Thursday
Early morning we explore the surroundings along the waters edge in our canoes while we mainly find fruit eating birds like parrots and toucans. After breakfast we go for a jungle walk, we discover many surprising fragrances in leaves, fruits, woods and animals. Around midday we return and we may go for a swim, before lunch. In the Afternoon we navigate through the Anavilhanas National Park, one of the world's largest fresh water archipelagos, a labyrinth of waterways. In the late afternoon we embark in the canoes and learn more about this wonderful nature park.
Day 3 / Friday
Early this morning we spend a little time fishing for piranhas and other fish. After breakfastwe visit a "Natives Community" where we find many of the typical Amazonian fruits like Cupuaçu and Tapereba, palm trees like Açaí, Tucumã and Pupunha. We learn about the preparation of manioc flour and the health and education situation of the children. After lunch we are landing on one of the white sandy beaches to swim in the dark water. Exploring by canoe and scout for wildlife in the late afternoon. On the way toward the Amazon River will be served dinner.
Day 4 / Saturday
Early this morning we explore the Lago Janauary Ecological Park. This area is usually a very good place to observe wildlife and chances to see the "Victoria Regia" the giant water lilies. While we have Breakfast we navigate to the "Meeting of the Waters", the confluence of the world's two largest rivers, the Amazon and the Negro. Now is time to return to the Tropical Hotel landing-stage while we join fine views of Manaus' waterfront. Arrival at 11:30 hrs. End of services.
| Negro River Cruise - 4 Days / 3 Nights | |
| --- | --- |
| Amazon Clipper Traditional | US$ 909.00 |
| Amazon Clipper Premium | US$ 1242.00 |
| Amazon Clipper Premium / additional for cabin with balcony per person | US$ 150.00 |
---
CHANGES IN ROUTING:
We reserve the right to change itineraries without consulting participants, depending on prevailing natural conditions. If the vessel's arrival or departure times are changed due to force majeure, we are not responsible for missed flights or connections, nor for extra expenses incurred there on.
---
DEPARTURE BY ALL CRUISES:
Meeting at 02:00pm at the lobby of the Tropical Executive Hotel Manaus,
Arrival time at 11:30am, drop off at the lobby of the Tropical Executive Hotel Manaus.
WHAT IS INCLUDED:
Full board: breakfast, lunch, dinner, mineral water (also for brush your tees), coffee & tea, life vest in camouflage color for trips, all activities and tours as described in the itinerary, and bilingual naturalist guide (Portuguese/ English).
NOT INCLUDED:
Alcoholic and non-alcoholic drinks, bottled water, tips, transportation services, travel insurance and any other personal costs.
WHAT TO BRING:
T-shirts, shorts, slippers, long trousers for jungle walk, closed shoes and socks for jungle walk, raincoat (for sale on board), bathing suit, sunscreen, sunglasses, hat and binoculars.
GENERAL CONDITIONS:
– Price per person in DBL cabin. (Dollar exchange rate on day of payment) ( www.bcb.gov.br )
– To guarantee a single cabin, please add 50% to the regular prices.
– Children up to 12 years old have a discount of 20%.
– Children up to 12 years old can share with parents in a triple cabin with a 50% discount.
– There are 02 triple cabins and 02 cabins with balcony available on Premium, please check availability.
– Total payment prior 30 days of cruise departure.
OTHER CRUISES WITH WEEKLY REGULAR DEPARTURE ALL YEAR ROUND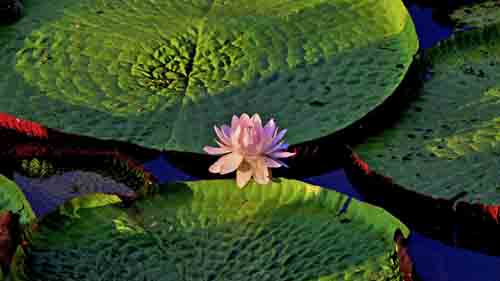 Amazon River Cruise
3 Days / 2 Nights
Departing on Mondays, with an itinerary mainly on the Amazon River.
From US$ 667.00
See full itinerary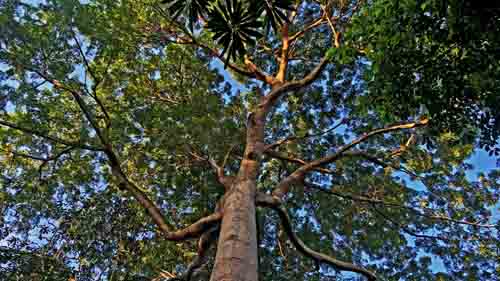 Negro River Cruise
4 Days / 3 Nights
Departing on Wednesday, with an itinerary mainly on the Negro River.
From US$ 909.00
See full itinerary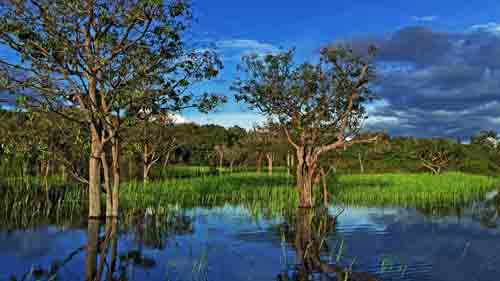 Amazon and Negro River Cruise
6 Days / 5 Nights
Departing on Mondays, being the sum of the two previous trips.
From US$ 1340.00
See full itinerary
---
Why should I start an Amazon cruise in Manaus?
Beginning your cruise in the heart of the Amazon rain forest is an amazing start. Witnessing the confluence of the two biggest rivers on earth, the Amazon River and the Negro River, at the "Meeting of the Waters" is a lifetime journey.
Also enjoy unique activities as cruising on the Negro River, visiting the Anavilhanas archipelago, observing big water lilies, delightful pink dolphins, swimming at white beaches and discovering the magnificent flooded forest.
That's the experience that Amazon Clipper Cruises provides.
---
ADDRESS
Amazon Clipper Cruises Turismo LTDA
Rua Sucupiras, 249 - Cj Kissia - D. Pedro I
CEP:69040-350 - Manaus-AM - Brazil
Phone: 0055 92 36561246
E-Mail:info@amazonclipper.com.br
---